Federico Verteramo Blues Band
Federico Verteramo was born in Buenos Aires in 1991 and is currently based in europe. Dedicated to the blues, and having started playing professionally at an early age, he has released 2 albums and various EPs as a solo artist and has played in festivals and important venues in more than 15 countries.
Performing as a quartet (piano, drums, double bass and guitar/voice) the group's research focuses on post-war electric blues with influence from artists such as BB King, Muddy Waters, Otis Rush, Lazy Lester or T Bone Walker to name a few.
`Federico Verteramo, and Anita Fabiani, come from Argentina, and are a nice surprise of this festival. This quartet tours Europe, and their register revolves around Chicago blues and Boogie, to the delight of spectators. After several groups apart from traditional blues, it feels good to find its fundamentals. Federico is a good singer, and a guitarist full of feeling, and when he leaves the field open to Anita, his dexterity on the ivory keys leaves us speechless.'
Blues Alive Magazine – France 09/22

Guitarist, singer, frontman and/or sideman, Federico Verteramo was born in Buenos Aires in 1991 and is currently based in europe.
He started playing guitar at age 11 and an early passion for the Blues guided his way through different early bands and jam sessions.
In 2011 he began to record and play different groups professionally. (More info in other projects and music sections).
In 2013 Federico set up his own group starting a path where he has released two albums (¨Verteramo Trio¨, ¨EuropaBluesTour¨ ) and fours EPs, which led him to play in more than 15 countries such as the United States, Brazil, Mexico and in EU concerts in Austria, Germany, France, Belgium and Spain, among others, including festivals such as the Vienna Blues Spring (Austria), Arts and Blues Festival (France), Djud'la Blues Festival (Belgium), Mississippi Delta Blues Festival ( Brazil), Buenos Aires Blues Festival (Argentina).
Parallel to the works cited he established itself as one of the go-to musician for American or European Blues artists looking for professional backing being on tour, working with artist such as Tail Dragger (Il, USA), Rip Lee Pryor (Il, USA), Dave Riley (Ms, USA) Dylan Bishop(Tx, USA), Jörg Danielsen (Austria), Flavio Guimaraes (Brasil), among others.
In this new project based in France, Federico integrates a luxury group:
At the piano and hammond an eminent Argentinian Blues pianist, Anita Fabiani, who has already recorded on the Verteramo Trio and EuropaBluesTour albums. Anahi has a long career both as a professional pianist and as a piano teacher.
The line-up is completed for French musicians Abdell B Bop on double bass and Eric Petznick on drums, who have an extensive trajectory.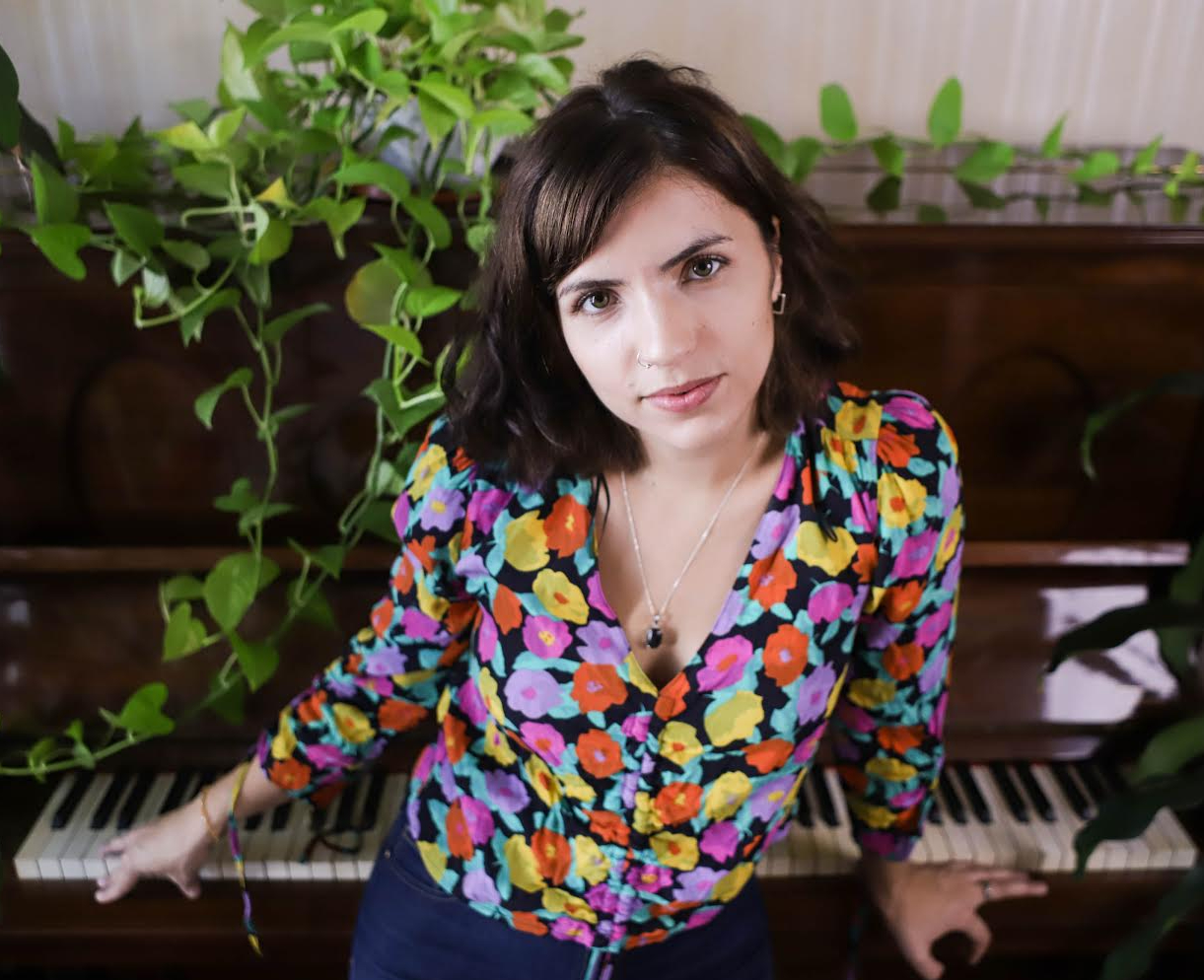 `Federico Verteramo, and Anita Fabiani, come from Argentina, and are a nice surprise of this festival. This quartet tours Europe anc their register revolves around Chicago blues and Boogie, to the delight of spectators. After several groups apart from traditional blues, it feels good to find its fundamentals. Federico is a good singer, and a guitarist full of feeling, and when he leaves the field open to Anita, his dexterity on the ivory keys leaves us speechless.'
- Blues Alive Magazine, France - Septembre 2022 

 

LINK
`Federico Verteramo returned last night and it was as usual a good slap in the face of Chicago blues, as this artist puts at the service of this unique style not only his clear voice, a guitar playing and harmonies rarely seen here but also an impeccable orchestral direction with a perfectly flexible rhythm section and finally a new arrival, Anita Fabiani, queen of the organ and the boogie piano. We were dancing, of course….´
- Blues-Sphere, Liège, Belgique - April 2022 

 

LINK
Right Place Wrong Time - Ft. Igor Prado
Vienna Blues Spring Festival 2016 - complete set
Federico Verteramo & The Downbeats - Set